Israel-China Cooperation Symposium Successfully Concluded in Sanya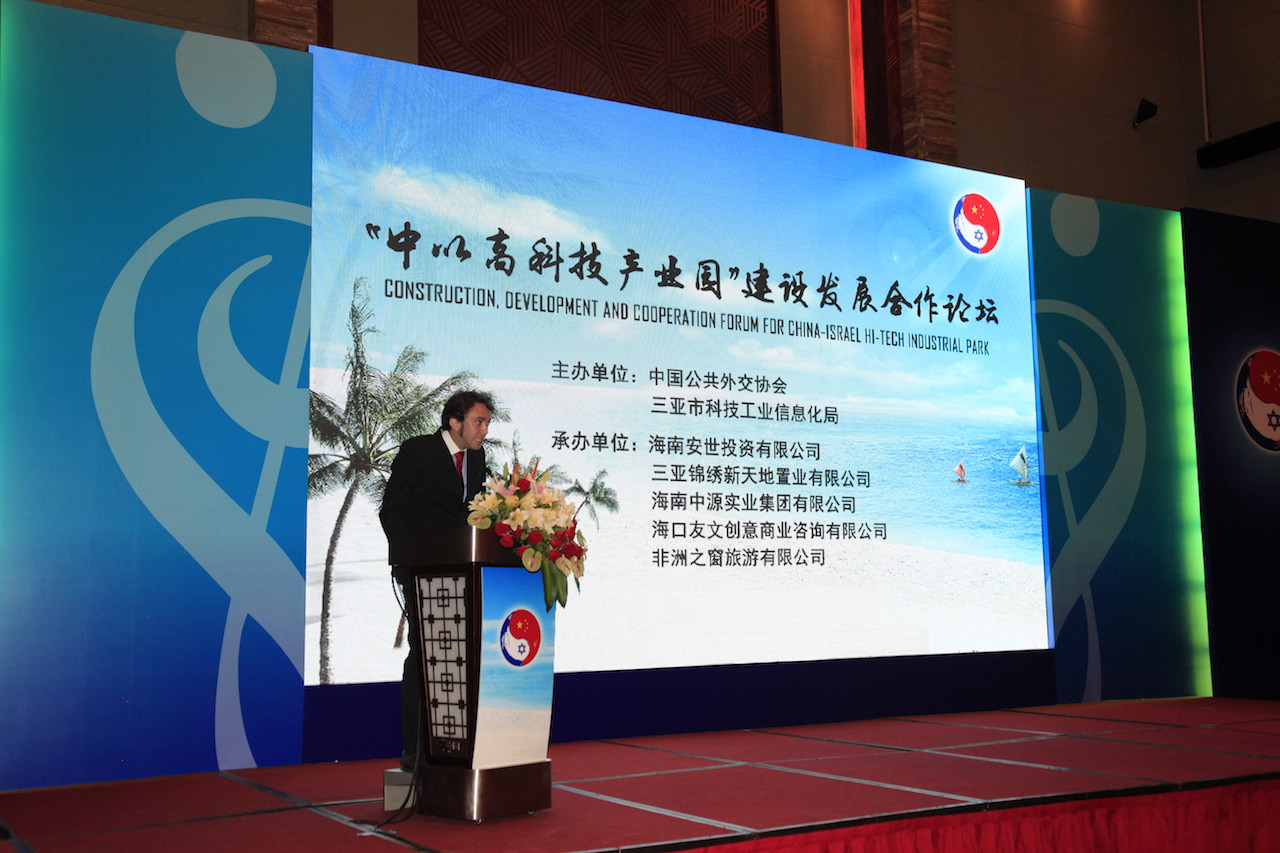 Unique 1 Asia concluded an excellent and successful Sino-Israeli Cooperation Forum in Sanya, Hainan Province, China! The participants included his excellency, the former foreign affairs Minister of China, Li ZhaoXing, Hainan and Sanya top leaders, the Head of Economic and Trade Mission to South China, Ms. Noa Heinemann, 11 Israeli companies and local enterprises.
Mr. Yuval Golan, the CEO of Unique 1 Asia and the Hainan Chief Representative gave a speech to welcome the companies and hoping for fruitful future. During the event the participants from both sides found cooperation opportunities and a signing ceremony for the establishment of a Sino-Israeli industrial park was signed between Anshi Investment company and Sanya Municipal government.