Hainan News Interview- Unique 1 Asia CEO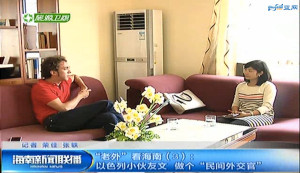 Hainan Prime Time News Interview With Unique 1 Ceo, Mr. Yuval Golan.
Special Report For Boao Forum for Asia 2013, a high profile international Forum which takes place on a yearly basis in Boao city, Hainan.
Some of this year's participants included: Mr. Xi Jinping, General Secretary of the Central Committee of the Communist Party of China, Ms. Christine Lagarde, IMF managing director, famous businessmen such as Mr. Bil Gates and Mr. George Soros and many other well-known key figures.
Read more about Boao Forum for Asia: click here
To view more of Unique 1 Asia's appearances on the media: click here