Haikou Qilou Old Street- Art Gallery Opening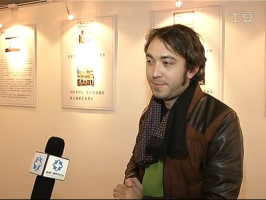 In the old streets of Haikou, in the most beautiful and cultural corner called Haikou Qilou Old Street, recently a new art gallery has been opened.
The first exhibition presents the first Foreign Visitors in recent history visiting Hainan starting in the 19th century.
Unique 1 Asia's CEO, Mr. Yuval Golan was invited to visit the exhibition and was interviewed by Hainan News and China Travel Channel.
View the Interview: click here
Details
Tags:
Client
Hainan News and China Travel Channel
VIEW PROJECTS